Why the Change?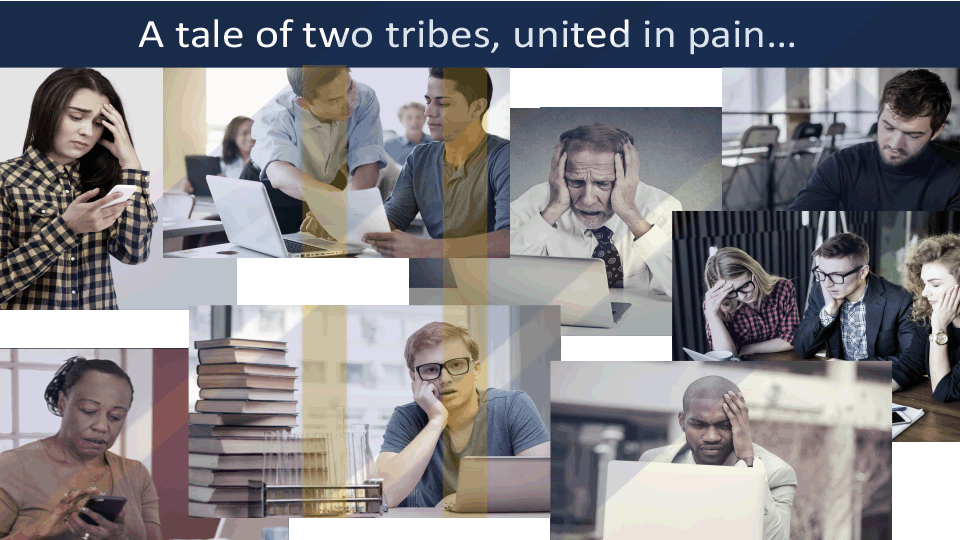 In early 2017, UC San Diego's Chief Information Officer initiated an Experience Analysis and Design (EAD) study to determine if TritonEd LMS (powered by Blackboard) still met the needs of UC San Diego instructors and students.


Faculty and students across campus were asked to participate in the EAD study in order to gain measurable and actionable data to improve the TritonEd LMS experience. Through this study, Educational Technology Services also gained an understanding of instructor and student learning technology needs beyond the TritonEd LMS.
Students and instructors were interviewed. During the in-person interview, subjects were asked to describe their typical quarter and technology experiences within UC San Diego courses.
From there, an Experience Catalog was derived which prompted the construction of questions for the quantitative survey.
A quantitative survey was distributed through TritonEd and email. 
Some findings include:
Faculty with higher self-perceived high technology skills are much less satisfied with TritonEd.
Instructors who perceive their students as having higher technology skills are more satisfied with TritonEd.
Student overall satisfaction relatively high, with room for improvement.
TritonEd Pain Themes arose from the data analysis. 
Instructor Pain Themes
Managing grade book across the quarter is inefficient, cumbersome and time-consuming.
Poor user interface design prevents effective grading and feedback.
TritonEd user interface makes it difficult to set up the basics of a course.
Student Pain Themes
Understanding course performance using TritonEd grade book is incredibly challenging
Unwieldy TritonEd mobile experience is a barrier to student performance & planning
Faculty use of TritonEd for more than information broadcasting causes student anxiety and expense.
Students, Faculty, Teaching Assistants, and ITS Support Staff participated in a series of Ideation groups to provide tangible solutions for their respective group's pain themes.
To ease the community's pain points, immediate
improvements
were made to TritonEd.