TritonEd Retired on July 1, 2020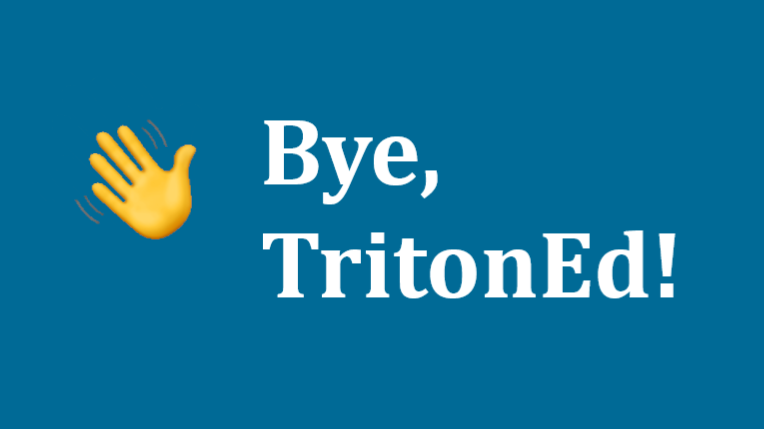 TritonEd was decommissioned on July 1, 2020. Students, staff, and faculty no longer have access to TritonEd.

If instructors would have liked to keep grades, assessment submissions, or course content, data would have needed to be downloaded by the instructor and safely stored before July 1, 2020.
Instructors were responsible for ensuring that any course content they would have liked to keep was downloaded and stored on a personal drive. This included exam content, grades, PDFs, discussion content, etc.
TritonEd can be accessed by the EdTech Support team after Spring 2020 for grade contests and Academic Integrity issues. Please email
canvas@ucsd.edu
 for support. As the instructor of the course, we need this request to come from your @ucsd.edu email. Please include the course code, the assessment's title, the student's name & the student's PID.