Did you miss the Fall 2020 EdTech Showcase? To view presentations and recordings from this year's Showcase, please visit our Virtual EdTech Showcase Organization Site on Canvas. These recordings focus on timely topics for the 2020 fall quarter, including discussions on how to build community and engage with your students in a remote setting, how to build great course videos at home, and tips to best prepare your students for success.
---
New Instructional Technology Guide
The 2020-2021 Instructional Technology Guide is now available! This pocket reference guides the use of technology installed in the classroom and includes information about additional instructional resources and services.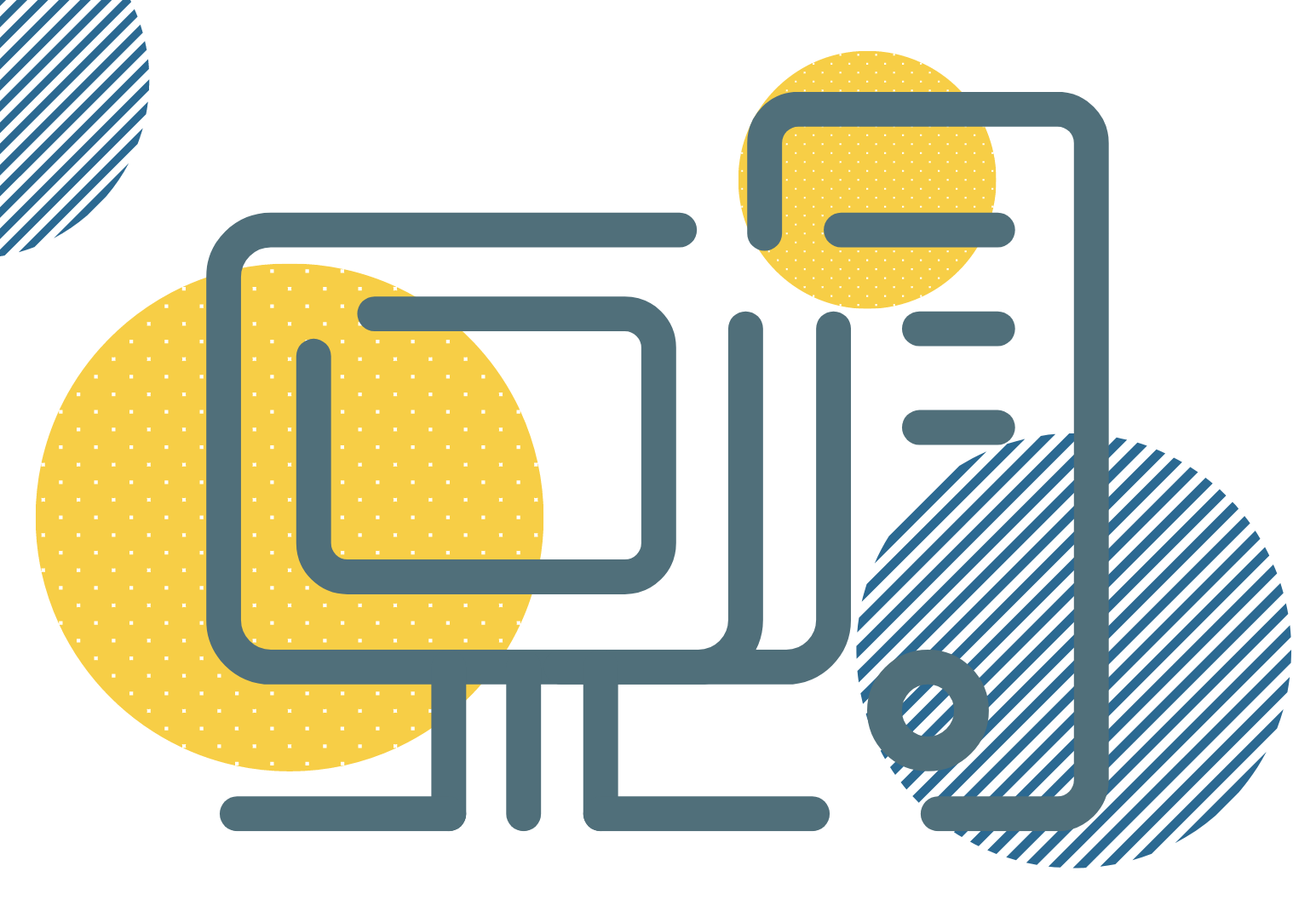 ---
Bye, TritonEd! Hello, Canvas!
After a thorough evaluation process, which relied heavily on feedback from our UC San Diego community, the university is transitioning to a new Learning Management System (LMS), Canvas, to better meet our community's needs. Canvas is currently available to instructors, along with a practice course which can be accessed from coursefinder.ucsd.edu.
It's time to make the switch! Attend one of our Canvas workshops or book an appointment with one of our specialists. Whatever step you are in the process, we are here to give you guidance and tips for a successful transition. 
Not sure what an LMS is? Read our "What is Canvas?" page for a description.
Need more information to get started? Utilize the various sections and pages of this site to get an idea of what to expect during the transitions to Canvas. Please consider attending one of our Canvas workshops or contacting the EdTech Support team to answer any of your questions.
---
What's to love about Canvas?
Whether it's the simplified gradebook, great mobile apps, streamlined user interface, convenient feedback tools, or the insightful analytics, instructors will find a lot to love about Canvas.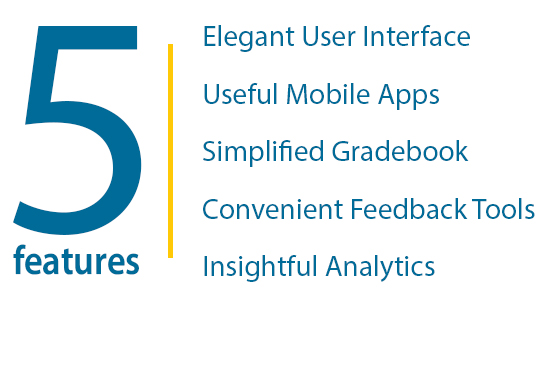 ---
Transition Timeline
UC San Diego began transitioning to Canvas, starting Winter 2019. Instructors will be able to choose to deliver their courses either via TritonEd or Canvas, until the end of Spring 2020.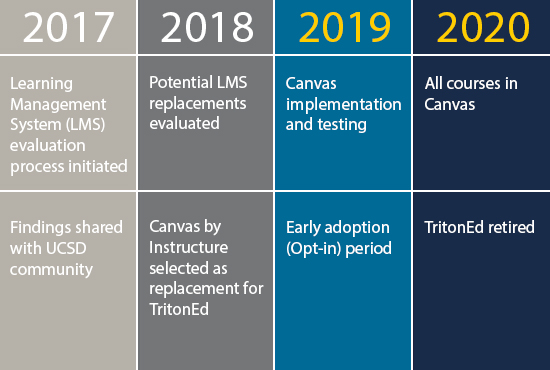 ---
Your Canvas support team
The EdTech Support (ETS) staff is here to help you make the switch to Canvas.